3 tags
Endless Obsessions: Holy Crap, Batman. →
raishiki: xdivinechaosx: I have just been informed that I have been accepted to the Joe Kubert School. I'm in shock. I don't think they make a reaction gif. for what I'm feeling. Well, I don't know if I can sum up your feels within one reaction gif…but how's this? When you initially read the… "Deal With It" that totally sold me hahahahaha you rock. hahaha 
5 tags
Holy Crap, Batman.
I have just been informed that I have been accepted to the Joe Kubert School. I'm in shock.  I don't think they make a reaction gif. for what I'm feeling.
7 tags
16 tags
6 tags
"A true geek earns his title because he cares about quality and the details and..."
– Dan Brereton I knew I loved this man.
9 tags
5 tags
1 tag
Curious.
runawayandco: FOR EVERYONE WHO REBLOGS THIS I WILL SEND A BOOK TITLE IN YOUR ASK THAT I THINK YOU SHOULD READ BASED ON YOUR BLOG.
4 tags
underagekatz: My Dear Disco - Over the Noise ...
7 tags
6 tags
4 tags
2 tags
4 tags
"Crack my whip and laugh in shame, I'm gunna break your face one day."
– Random thing that popped into my head lol go figure.
3 tags
6 tags
6 tags
10 tags
DC Women Kicking Ass: Meet the new X-Men (Who are... →
dcwomenkickingass: So that teaser from Marvel last week with Brian Wood and Oliver Copiel was indeed an all lady X-Men. That's a nice line-up, Storm, Psylocke, Kitty, Rachel, Rogue and Jubilee. I would have added X-23 but she's stuck in Avengers Arcade. (Wood wanted Emma Frost but she wasn't available). Brian… Looks like I'm picking up another Marvel title… Yikes DC, you might...
8 tags
6 tags
tessfowler asked: My feed is a little messed up right now, so I'm not sure if it was you who asked me the question or not. If it wasn't you I apologize. I generally have prints in my Etsy shop. I need to renew the listing. (will do that in a moment) And I am from the Bay Area, but I live in Los Angeles. I am supposed to be doing the San Jose Big Wow con. =) And I will have prints there for sure.
25 tags
6 tags
9 tags
8 tags
therealsongbirddiamondback asked: I'm glad you're getting Fearless Defenders. It's a book a lot of us really hope takes off. As the writer says "If you have a favorite Marvel Female, chances are, they will be in this book."
Anonymous asked: if you are skeptical about young avengers, you should go read the other 5 runs its had. Including the very successful civil war and childrens crusade.
7 tags
11 tags
6 tags
6 tags
15 tags
1 tag
7 tags
6 tags
Artist Problems: For my fellow writers: →
sheg0: yeahwriters - lots of prompts, images, quotes and motivation writeworld - prompts, quotes, references, tips fuckyeahcharacterdevelopment - character, plot development and vocabulary tips writingprompts - amazing and original picture prompts … HELPFUL STUFF!!!! 
15 tags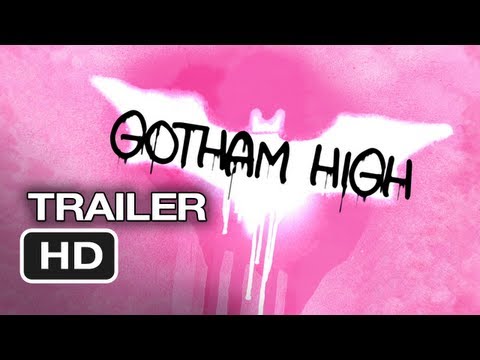 6 tags
3 tags
Blissful: A haiku about working in retail →
adriofthedead: jetgreguar: flippylydia: kkatkkrap: thatgaynerdyguy: insideabubblethatsomeoneblew: kamikazi278: Why'd you put that there That's not where you got that from You lazy asshole I fucking hate you Control your stupid ass kids Or I will…
Anonymous asked: If you end up going to Kubert, be VERY mindful of where you get an apartment, assuming you end up looking within the town of Dover. There is usually one bar fight a week there that ends up in the papers, with a knife or two thrown into the equation. O.o
7 tags
12 tags
8 tags
Anonymous asked: How was your visit to the kubert school ?
10 tags
The Kubert School
I am leaving for New Jersey in a few hours so I can attend the Kubert School's Open House.  I'm kinda nervous. haha I don't know why. 
6 tags
Just a thought...
What if Batman Returns' Catwoman had an easy bake oven instead of a sewing kit? (gif by Jokerling)
14 tags
12 tags
16 tags